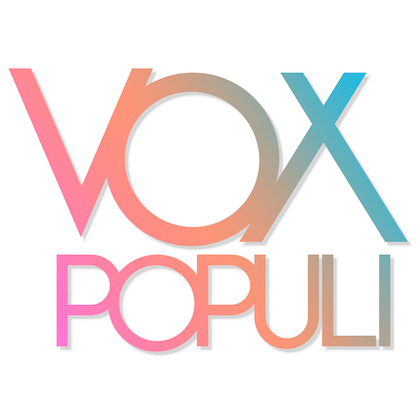 Since May 2018, I have worked as the Executive Director of Vox Populi, a gallery, performance venue, and artist collective dedicated to supporting independent and experimental artists in Philadelphia, PA, that has been in operation for over three decades.
Vox Populi was established in 1988 by an ambitious group of emerging and established artists frustrated by the lack of opportunities for presenting conceptual, non-commercial, and time-based artworks in a city dominated by traditional art-forms, academic institutions, and historical museums. Pooling their money together and issuing a city-wide open call for additional members, Vox Populi quickly began presenting new artist projects monthly (many made on-site) in a three-story industrial building south of Center City, drawing hundreds of attendees to their openings, talks, and events. Forming an Executive Board, incorporating as a 501(c)3 non-profit, hiring a director, and surviving three re-locations compelled by rising rents in a rapidly changing city; Vox Populi now occupies 4300sq.ft. on the third-floor of a historic warehouse building north of downtown and continues, without interruption, its original mission of supporting the creation and presentation of innovative new work by emerging and under-represented artists. Even as Vox has evolved and changed, evergreen is our commitment to collaboration and skill-sharing amongst the collective, so that artists may develop personally and professionally, take risks, and break new ground creatively in a supportive, artist-centric environment.
While Vox was founded primarily as an organization by and for visual artists working in experimental ways with recognized media (sculpture, installation, drawing/painting, photography, ceramics, fiber, glass), it has since grown to equally involve filmmakers, poets, dancers, musicians, theater/drag-artists, community-organizers and, curators working across disciplines and often in collaborative formats. Annually, we host over 30 exhibitions, a curatorial fellowship, various community events and fundraisers, and upwards of 80 programs in our 1000sq.ft. Black Box performance space, all organized by our members or in collaboration with partner organizations, touring performers, and other local artists. In 2019 alone, Vox featured the work of over 250 artists between all of our exhibitions and events. Our work is celebrated in local, national, and international press, and many artists within our collective (current and alumni) teach at local art schools, colleges, and universities, frequently receiving grants and awards for the artistic excellence of their work – including multiple Fellowships from The Pew Center for Arts and Heritage.
As Executive Director, I work directly with the collective to oversee an ambitious schedule of exhibitions, live-events, community engagement programs, and fundraising activities. My role exists to motivate and guide each artist we feature, whether they are artist-members or guests selected via Open Calls, through the creation and exhibition of their artwork. I have also organized projects for the gallery with such artists as KC Crow Maddux, Emily Oliveira, and the collective Black Quantum Futurism. Additionally, I mentor an annual curatorial fellow, represent the organization at many public-facing events, and ensure the viability of our organization through the total management of administrative and fundraising necessities.