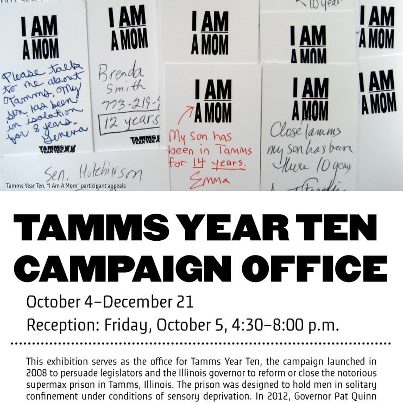 I'm very excited about contributing to the 'Photo Requests from Solitary' project currently underway as part of the TAMMS Year Ten Campaign Office exhibition at SAIC's Sullivan Galleries.
I picked up two photo requests while at the opening and figured I'd do one that seemed pretty personal and metaphorical to the prisoner's experience, and one a bit more lighthearted and for pleasure (literally). They are:
#2: An image of myself without my name or conviction underneath it, alongside the 10 most dangerous land animals.
#16: An image from the Jennifer Lopez music video with her ex Ben Affleck on the Boat with her butt showing. I will like to see her Butt.
I'll update the post with the images I've collected for the project once I've got them!
And, if you've not checked out the TAMMS Year Ten exhibition yet, I highly recommend it – mostly to get a sense of the incredible activist work occurring in this city and beyond. The show is especially useful to become aware and educated around issues of wrongful conviction/incarceration and police torture within Chicago's supermax prison and egregious justice system overall.