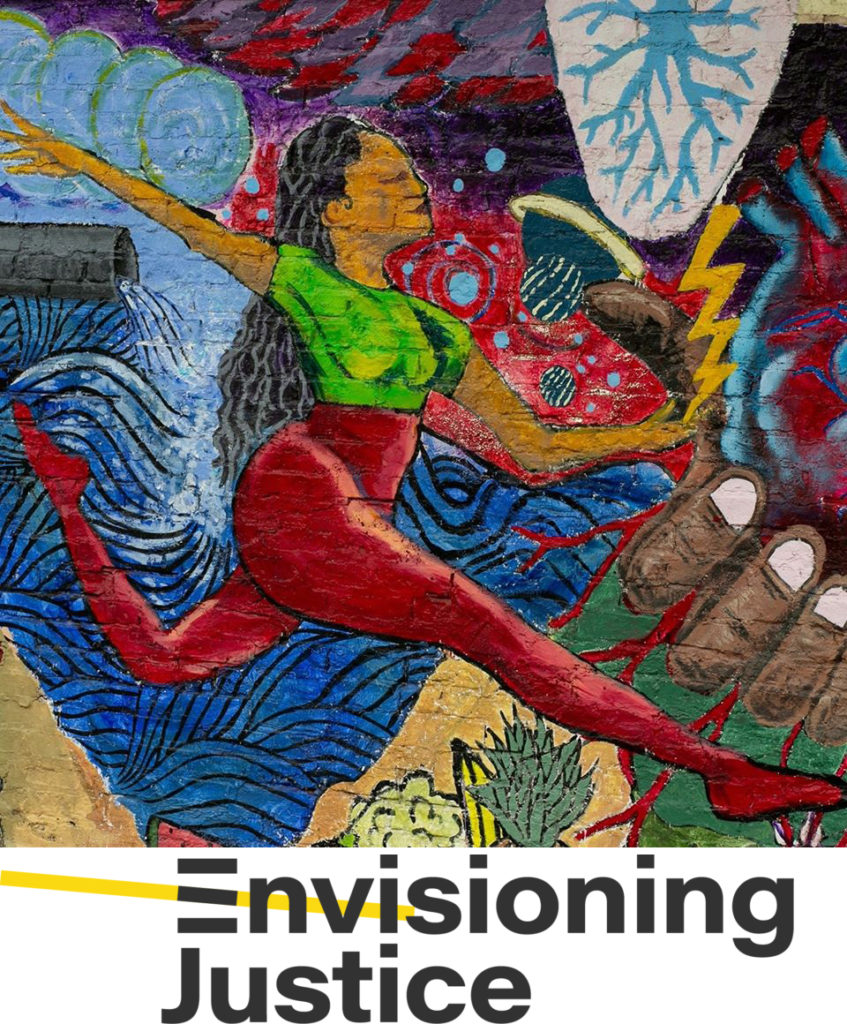 Envisioning Justice: New Visions Beyond Incarceration by Chicago Artists & Communities
Organized and Facilitated by Illinois Humanities
The Sullivan Galleries at the School of the Art Institute of Chicago
August 6 – October 12, 2019
Exhibition Credits
Alexandria Eregbu, Curator
Jameson Paige, Assistant Curator
Danny Orendorff, Curatorial Consultant
Chelsea Ross, Free Write Arts & Literacy Curatorial Consultant
Jane Beachy, Artistic Project Director
Tyreece Williams, Registrar
Arnold Aprill, Resource Guide Editor
Lead support from The MacArthur Foundation's Safety & Justice Challenge and The Ford Foundation's Art For Justice Fund.
Artist List + Images | Press + Publication
Exhibition Statement
As a part of the ongoing initiative by the same name, Illinois Humanities welcomes you to Envisioning Justice, a dynamic and unique exhibition that instigates conversations about the negative impact of the criminal justice system on Chicago communities and inspires visions of a society that's just for all. Showcasing an array of work from community members and artists at the forefront of movements towards justice, Envisioning Justice explores how art is used as a powerful tool to interrogate issues such as state surveillance, police violence, racial profiling, economic exploitation, and the traumatic effects of jails and prisons.
The exhibition focuses on work that, like achieving justice, is yet to be completed or ongoing in nature and includes alongside finished art speculative designs, propositions, provocations, curricula, and ephemera. Centering the voices of impacted individuals and activists rather than bureaucrats and policymakers, Envisioning Justice features a range of genres and media from 2D materials to textiles to "Resistance Architecture" structures to a community "headquarters" that features the work of activist teaching artists and a library of relevant materials.
Neither presenting a solution to the nation's incarceration crisis nor a universal definition of justice, Envisioning Justice instead presents complementary strategies, actions, and policies created by and resonant with individuals and communities from all across the city. Illinois Humanities invites you to join these fellow Chicagoans in the pursuit of justice and healing for all. Learn More.