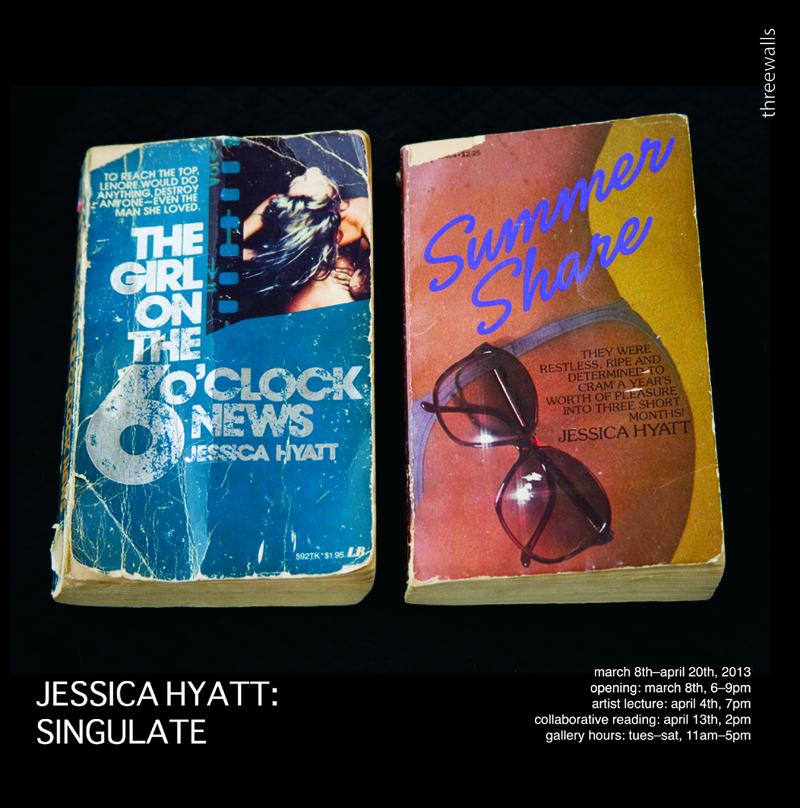 I had the great pleasure of writing the gallery brochure/exhibition essay for Jessica Hyatt's solo exhibition 'Singulate' at threewalls gallery here in Chicago. Put simply: I loved this project. Hyatt is such a cerebral and thoughtful artist working in whichever media/format seems best for the idea she's exploring.
For the series of work on view in this exhibition, Hyatt dealt with issues of singularity and plurality as related to identity in the internet age, when the self seems to proliferate and disperse across media. What at first seemed like a serious, almost scientific artistic exploration, though, soon took on very everyday, and playful, and even erotic qualities because of Hyatt's myriad conceptual wanderings. Meaning, Hyatt's investigation into herself often meant vacating the self entirely: assuming the identities/art practices of other Jessica Hyatts out in the word, exploring different parts of her brain through fMRI imaging, and (in my favorite project of the bunch) turning to POPCORN as a symbolic stand-in. Well, at least that's how I wrote about it.
Click here to download a PDF of the gallery brochure, featuring my exhibition essay, or click to expand the images below into a more readable size.
Hyatt's show is on view March 8 – April 20 at (the wonderful) threewalls gallery, and you can catch Hyatt's artist talk April 4th at 7pm, or reading romance novels (some of her own, some by another Jessica Hyatt) on April 13 at 2pm.