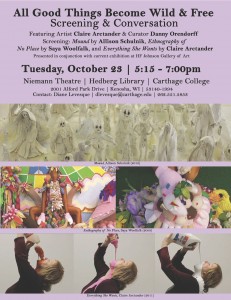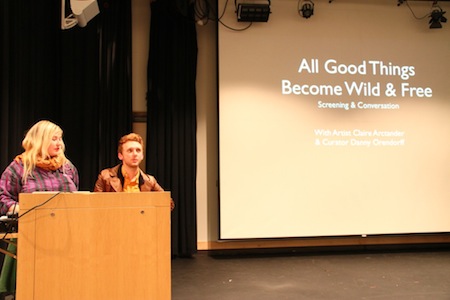 As part of the exhibition All Good Things Become Wild & Free at the HF Johnson Gallery of Art at Carthage College, I screened a series of videos + led a conversation regarding the show's themes. Included were Allison Schulnik's Mound, Saya Woolfalk's Ethnography of No Place, and Claire Arctander's Everything She Wants, as well as a new film called Please, Please Don't.
The conversation that followed was pretty entertaining, both for the small controversies the exhibition has seemed to cause around campus and for the surprising references to pornography that seemed to be on top of everyone's mind! When in Wisconsin…!
More info on All Good Things Become Wild & Free….